WHY DOUBLE GLAZING
Double glazing provides an excellent solution for keeping your home warm and ensuring that noise levels remain as low as possible. Double glazing has been around since the 1930's and has quickly become one of the most popular and enduring forms of glazing globally. It is not that popular in Australia, however people who are aware of the benefits of double glazing, are tend prefer double over single glazed windows.
BENEFITS OF DOUBLE GLAZED WINDOWS
Regardless of whether your residence is a landed property or up in the clouds, it's probably a common fact that its windows are single paned glass. Depending on your circumstances, you may want to consider double glazing those windows to enhance your living conditions.
INTERESTED? COME FIND US AT...
Blasted Glass is your total Double Glazed Windows service provider with over 3,000 customers served in the ACT and WA alone, where we cooperate with local experts. We specialise in manufacturing, installing & window replacement.
Postal address: P.O. Box 442, Kippax ACT, Australia 2615
Phone: +61 4 1862 5270
Email: info@blastedglass.com.au
Or use our contact us form for a more faster response.
Latest Posts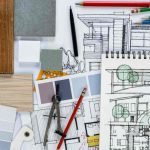 In the digital age, Google Ads has revolutionized the way…